Nikolaos S. Papaspyrou
From December 2015 to September 2016, I was on sabbatical, working with Google's compiler group in Munich on things related to the
V8 JavaScript engine
.
My curriculum vitae, including a full list of my publications. Also, in Greek.
Current and recent research projects


Handling uncertainty in data intensive applications on a distributed computing environment. A project funded by the European Social Fund and Greek national funds through the Operational Program "Education and Lifelong Learning" of the National Strategic Reference Framework (NSRF). It aims to introduce a new model of uncertain databases and define query answering mechanisms, suitable in this uncertain framework; to develop new algorithmic techniques and programming language infrastructure; and to exploit the efficient implementation of the proposed techniques by exploiting and extending existing technology and systems, such as Hadoop. See also the project's web page.
Recent and selected publications
Courses
In the past, I have also taught the following courses: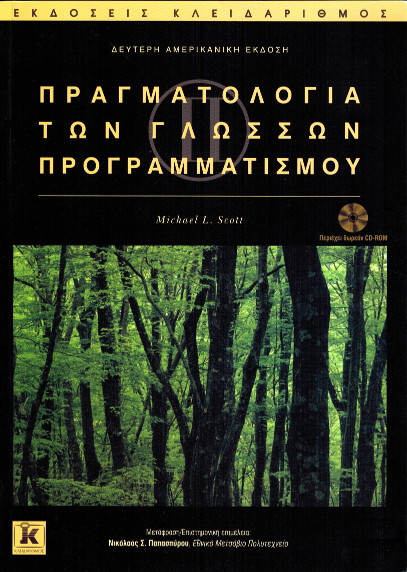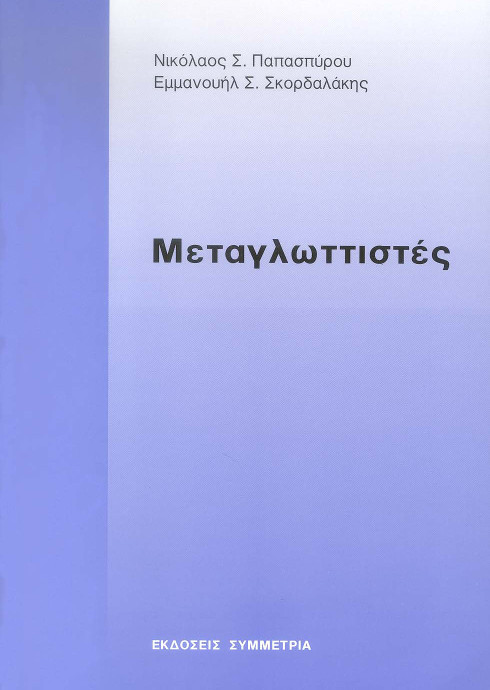 Books
Students
Katerina Roukounaki, 2011–
Nikolaos Vathis, 2012–
Aggelos Giantsios, 2013–
Panagiotis Theofilopoulos, 2014–
Diamanto Fotiou, 2016–
Vicky Kontoura, 2017–
Former PhD students
Former diploma students and collaborators
This list is non-exhaustive (and, most probably, it will remain so).
Until Februart 2018, I have supervised more than 50 diploma projects.
Dimitris Konomis, MIT
Nick Giannarakis, Princeton University
Zoe Paraskevopoulou, Princeton University
Vrettos Moulos, UC Berkeley
Dr. George Karachalias, KU Leuven
Manos Koukoutos, EPFL
Dr. Panagiotis Vekris, UC San Diego
Dr. Niki Vazou, UC San Diego
Dr. Konstantinos Pouliasis, City University of New York
Dr. Vasilis Papavasileiou, Northeastern University
Dr. Spyros Hadjichristodoulou, Stony Brook University
Dr. Dimitrios Vekris, Université Paris-Est
Dr. Yannis Rouselakis, University of Texas at Austin
Dr. Christos Stergiou, UC Berkeley
Dr. Christos Dimoulas, Northeastern University
Dr. Antonis Stampoulis, Yale University
Dr. Michael Lampis, City University of New York
Dr. Dimitris Vardoulakis, Northeastern University
Dr. Vasileios Koutavas, Northeastern University
Dr. Dimitrios Vytiniotis, University of Pennsylvania
Activities
Conferences
Programming contests
Since 2006, I volunteer as a coach, problem setter and evaluator of students who participate in the Greek National Contest of Informatics. I am currently responsible for hosting the automated tutoring and grading system, Hellenico, in our laboratory. Every year since 2006, I have organized the preparation camp (site in Greek), for the contest's finalists, out of which the national teams are selected. I have also served as leader and deputy leader in many delegations of our national teams to the:
Balkan Olympiad in Informatics:
Junior Balkan Olympiad in Informatics:
Contact information
E-mail:
URL:
https://www.softlab.ntua.gr/~nickie/
Address:
National Technical University of Athens
School of Electrical and Computer Engineering
Division of Computer Science,
Software Engineering Laboratory
Polytechnioupoli, 15780 Zografou, Athens, GREECE.
Office:
School of Electrical and Computer Engineering, old building
1.1.21 (office), 1.1.25 (laboratory), see NTUA map.
+30-210-7723393, +30-210-772509 (fax).
Home:
Archimidous 7, Pangrati, 11635 Athens, GREECE.
+30-210-7524801.